Lemari is a clothing rental platform that makes the experience of renting out and renting fashion enjoyable, simple and economical.
Lemari was born out of an entrepreneurship project when Benjamin was pursuing his MBA at the Asia School of Business. The purpose of the project was to find out why the consumption of Malaysian made Batik was poor.

One of the main reasons why consumption was poor was because beautiful Batik shirts cost a bomb that most Malaysian's can't afford. On top of that due to its unique prints, Batik is instantly recognizable which makes it difficult to repeat the same Batik within a short span of time.

This is where an idea was born, what if one could wear different types of Batik shirts for different occasions without spending much money and without the pains of ownership. He thought if he could rent the shirts when he needed them, he could save so much and wear a new Batik shirt for every occasion. He could look stylish, new and give the perception he never repeats his Batik.

During this early stage of the startup, Benjamin had the privilege to share his ideas and talk to many people. This is when Thaya, Lemari's co-founder, came onboard. Through a series of chats, discussions and sharing, Lemari was morphing into something more. Something that involved the intersection of rentals, personal confidence, fashion, career and lifestyle.

Men's Batik Shirt rental was just a start, Lemari decided it will take on the mission to make clothing rentals work in South East Asia so that the average person can bring out the best in themselves through fashion in the most efficient way possible.
First Brainstorming
The very first brainstorming with friends for feedback and ideas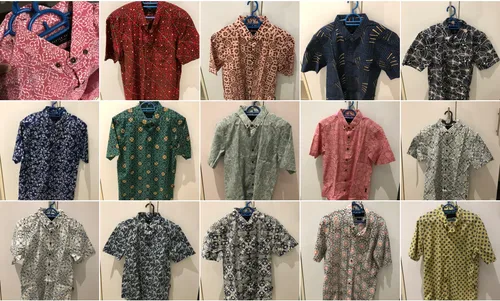 Early Product
These are some of the early product pictures that were on the website
Early Models
Very early phases of the business with our volunteer models